Blog
Weddings
An Inside Look at Wequassett's Cape Cod Wedding Venue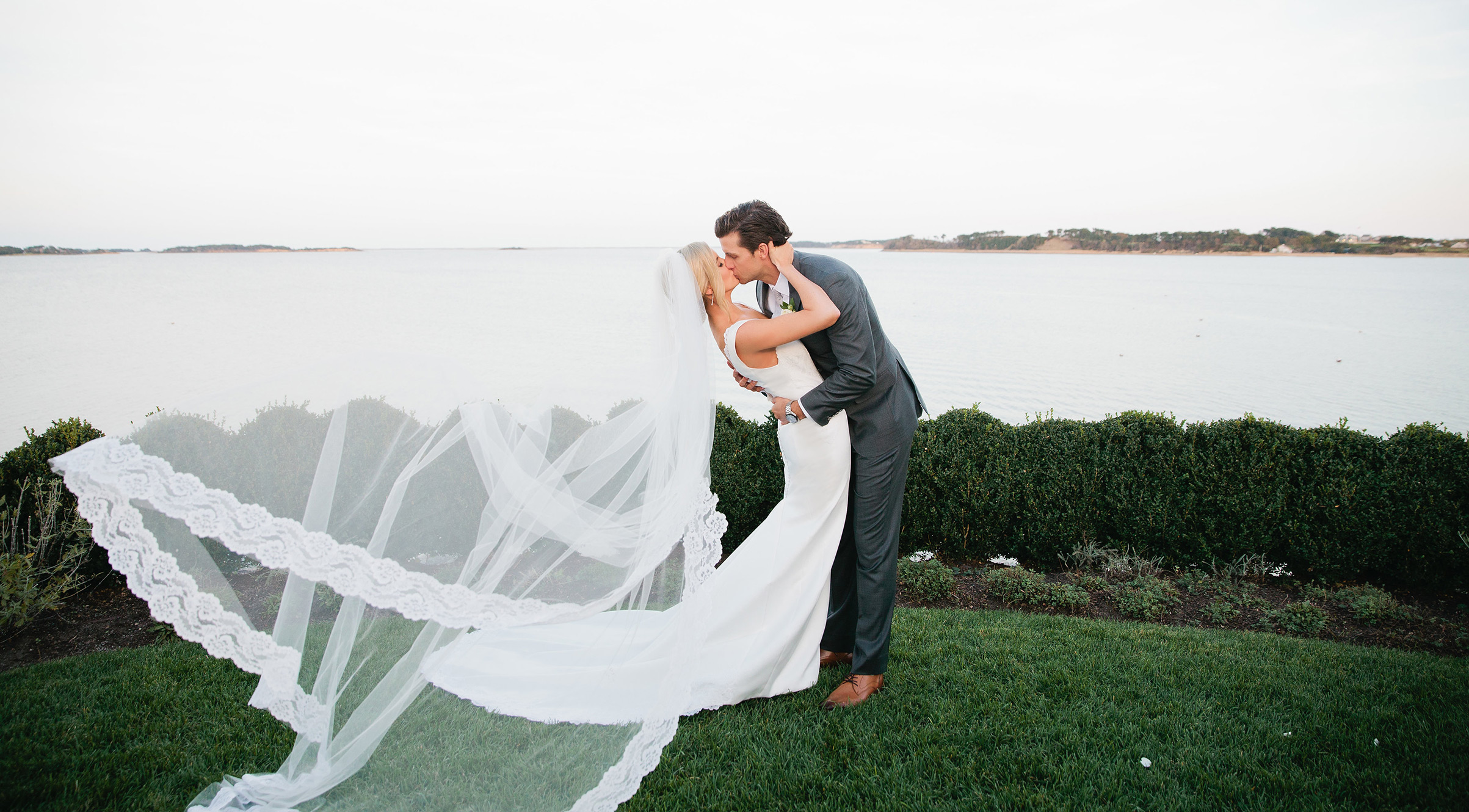 An Inside Look at Wequassett's Cape Cod Wedding Venue
From grand, fairytale weddings to more intimate ceremonies, Wequassett is Cape Cod's most beautiful wedding venue and the perfect place to say "I do."
The History
Wequassett first opened its doors to guests in 1925. The Wequassett that you know and love came about after the property owners expanded and upgraded the Inn to a Five Star luxury resort.
Among the many buildings that comprise the present resort are two noteworthy historic structures. The lovely "Square Top," or the Eben Ryder House, serves as the centerpiece of the complex and the location of Twenty-Eight Atlantic and Thoreau's. At the entrance to the resort stands the current registration building, or the Warren Jenson Nickerson House, which dates back to about 1740.
The Venues
Since opening, Wequassett has hosted thousands of weddings on its 27 acres; one look at the property and it's easy to see why. Picture-perfect backdrops await you at every turn, from sprawling lawns overlooking Pleasant Bay to the pebbled beaches below.
With its ocean views, the manicured Grand Lawn boasts a ceremony-worthy two-tiered veranda looking out to the Atlantic. The Garden Terrace is a one-of-a-kind tented structure with floor-to-ceiling accordion-style glass doors that open to Pleasant Bay and an expansive outdoor terrace with infinity views. A wrap-around farmer's porch in the Pavilion is ideal for cocktails.
The Experience
Yet, even more impressive than the breathtakingly beautiful sights is the royal treatment Wequassett guests experience. "Wequassett was the perfect venue for our event from its beauty to the amazingly attentive and friendly staff," says one newlywed couple. "Staff went above and beyond to ensure the weekend was memorable. Our guests also echoed praises of the staff, food, and beauty of Wequassett."
Wequassett has even seen a handful of celebrity weddings—including TV Personality Whitney Bischoff Angel from the 19th season of The Bachelor. "Not only was the venue picturesque, from the grounds to the gardens, water views, and accommodations, but the customer service was next to none," explains Angel. "The team was so helpful during the planning process, but most importantly, what stood out to [my husband] Ricky and I, was how well they treated not only us but our family and friends."
If you're searching for the very best Cape Cod wedding venue, look no further than Wequassett.