Blog
Leisure
7 Reasons Wequassett is Your Next Corporate Event Venue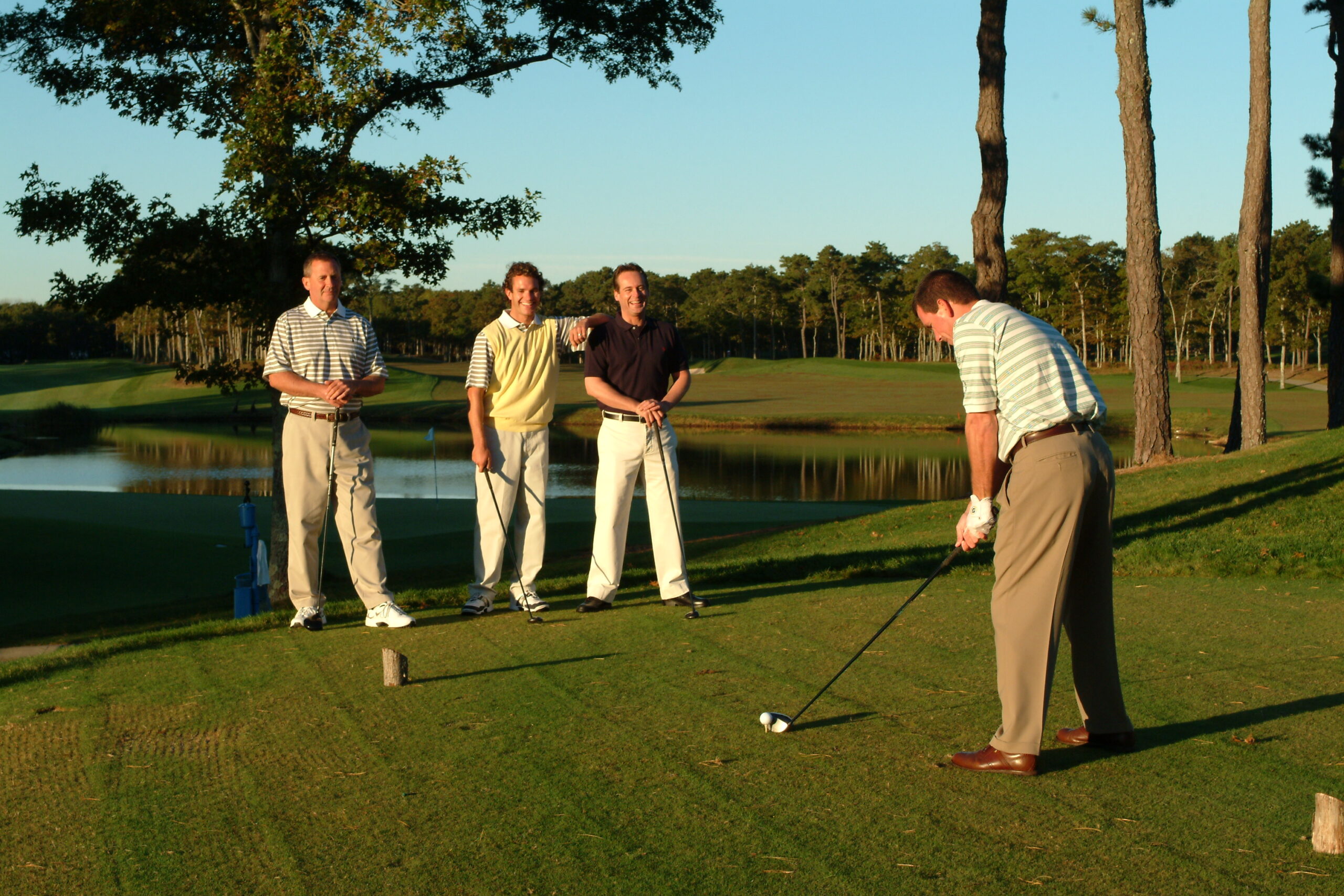 The benefits of team building at corporate events are often overlooked, but there's a reason why Forbes magazine calls them "the most important investment you can make for your people." Workplace experts agree, hosting an off-site training workshop for your employees fosters not only learning but also provides an opportunity for them to interact in a different environment.
For successful corporate events and weekend retreats, it's recommended that you choose unique activities to push people out of their comfort zones and encourage them to come together in new ways. If you're looking for corporate event ideas to boost morale that doesn't feel like just another day at the office, consider taking your staff on a "field trip" to Wequassett Resort and Golf Club on Cape Cod.
Wequassett is the perfect venue for group events, team building, corporate parties, and weekend retreats. Here are seven great reasons to choose the only five-star resort on Cape Cod for your next company event.
1) Tailored Experiences to Suit Your Needs
Whether you're looking for organized activities, or just want to provide opportunities for your employees to unwind, the talented recreation team at Wequassett will tailor a program specific to your group's size and goals. Our custom corporate event planning packages range from thirty-minute meeting refreshment breaks to half-day tours to organized experiences fo the entire weekend.
2) Promote Teamwork and Trust
Our recreation leaders facilities initiatives are designed to promote communication, teamwork, and trust. Here are just a couple of the many unique team building activities to choose from:
Paddle Boarding and Sailing on Pleasant Bay: Teams organized in small groups compete in races for prices.
Scavenger Hunt: Teams are encouraged to collect items along their travels to the various challenge stations.
Sand Castle Building: Teams head to the beach where they work together during construction on a replica of a sand castle.
3) Navigate Offshore Group Trips
Your employees can get away from it all while admiring the spectacular scenery that defines the coast of Cape Cod by exploring the array of Wequassett group water sports. All activities leave directly from the resort.
Kayaking: Guided trips launch off of the resort beachfront and accommodate all skill levels.
Fishing: Imagine the satisfaction your group will experience when they spend the day on the water, then are served their own fresh catch at dinner, prepared by an award-winning chef, James Hackney.
Seal and Guided Harbor Tours: Leave the crowds behind for an up-close-and-personal private tour of Chatham Harbor, home to one of the largest seal colonies in the United States.
4) Enjoy Shared Pearls of Wisdom
We offer offsite tours of nearby Provincetown, Nantucket, and Martha's Vineyard, but your team doesn't have to venture far from the resort to experience our most raved-about excursion, the Chatham Oyster Expedition. Chatham oysters have been cultivated in Oyster Pons in Chatham for over 30 years. Your group will learn how these oysters are cultivated during a cruise on the pond, followed by an oyster tasting paired with champagne. This trip features one of the most picturesque areas of Chatham and is both educational and fun. If you're short on time we'll arrange to have the oyster farmer come to the resort for a one-of-a-kind tasting event.
5) Go Green
Join our Master Gardeners for a tour of our exquisite gardens. Our experts share the secrets of caring for our large and diverse plant landscape that includes 22,000 tulips planted in spring, an endless array of annuals, tropical gardens, and gardens with vistas.
For those who enjoy hitting the links, a valued attraction at Wequassett is the neighboring Cape Cod National Golf Club. The natural beauty of Cape Cod's rolling hills, kettle ponds, indigenous cranberry bogs, and vibrant foliage is evident throughout this private, 18-hole championship golf course. As guests of the resort, your team will have access to one of the finest, most prestigious clubs in the nation.
6) Dine in Style
Not much brings people together more than sharing meals, which is why Wequassett offers distinctive dining experiences for your corporate event, from cocktail receptions to gala dinners, or traditional clambakes, all with exquisite panoramic water views. your event planner will work with you to plan every morsel of your event, including special tastings.
Speaking of special tastings, "Chocolates around the World" is a sweet group experience you won't want to miss. From bean to bar, you'll learn how chocolate is made, beginning with the growth of the cacao bean to its harvest, processing, and preparation. The highlight of the event is a tasting where you'll learn how to truly experience and appreciate chocolate of different origins and chocolatiers.
7) Read the Rave Reviews
Whether hosting a group of ten or 320, the attentive staff members of Wequassett go out of their way to go above and beyond your expectations with remarkable service at every turn. Here are just a couple of the rave reviews we've received:
"We had an exceptional experience once again – this was our 4th year, and we've already signed up for our 5th. The Wequassett Resort is very much a partner to use with this program and a reason for its success. We have multiple repeat attendees and all comment on how happy they are to return!"
"The staff and service, meeting facilities and accommodations, and dining experiences were truly five-star. The group as a whole found their Wequassett experience to be one of the best retreats. We thank ALL of the staff who provided their experience!"
Are you ready to show your team how much you appreciate them with an unforgettable Cape Cod experience? Let us help you every step of the way, call (508) 432-5400 to contact Kara Lachance, Wequassett's Director of Sales and Marketing, or request a proposal today.