Blog
Leisure
Get Away to Cape Cod for an Office Holiday Party to Remember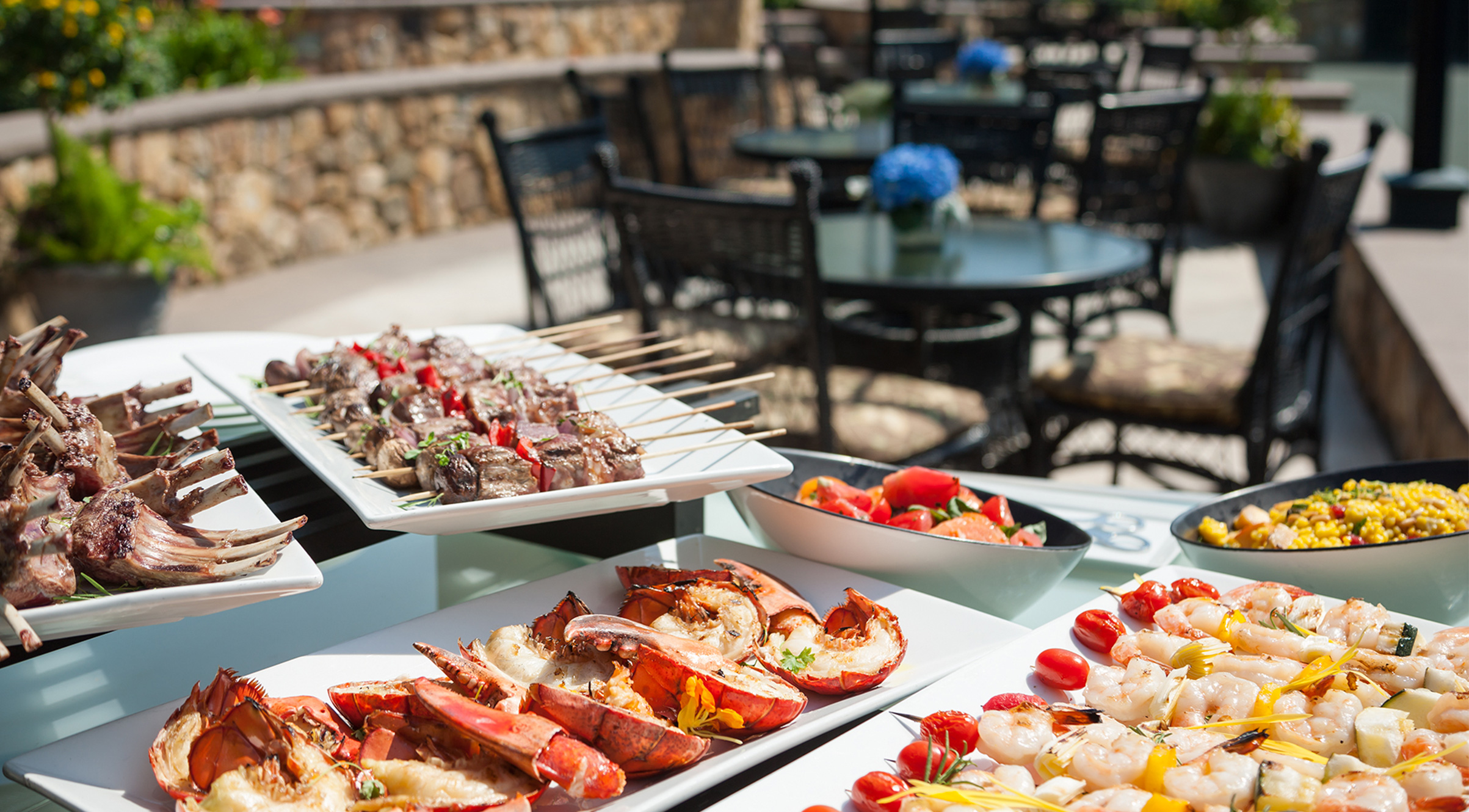 Everyone enjoys the office holiday party. It's a time to dress up and mingle with your coworkers while reflecting on the year's successes. But why stop at celebratory lunch or dinner? Your clients and employees have worked hard all year, why not reward them with a very special office holiday party field trip to Cape Cod?
Celebrate with Wequassett Resort
Less than a two-hour ride from metro Boston, Wequessett Resort is the perfect venue for corporate events like office holiday parties and end-of-year festivities. Our top-notch service begins when we help you arrange private transportation from your office or chosen location. Once your team arrives at our award-winning Five Star hotel, breathtaking views of tranquil Pleasant Bay will greet them.
Whether you're looking for a sit-down dinner or cocktails and canapés, you'll have your choice of unique venue options for one-of-a-kind afternoon and evening.
For larger gatherings up to 320, The Pavilion offers the ultimate in exquisite style, comfort, and service.
Twenty-eight Atlantic, the resort's signature restaurant, enjoys the highest ratings on Cape Cod from Forbes, AAA, and Zagat. Spectacular cuisine and superb service combine with an atmosphere of eclectic style and quiet luxury for up to 80 guests.
Twenty-eight Atlantic's Private Dining Room with exposed wine rack can be rented for dinner for groups up to 50.
The canopied Garden Terrace offers fabulous water views and is a lovely setting for cocktails, accommodating 130 of your colleagues.
A Holiday Office Party to Remember
We've got all of the best company holiday office party ideas; you just need to join us for a jolly good time! Check out these festive activities that will spread yuletide cheer and get your group into the spirit.
Start by picking a creative theme for your event, such as "White Christmas" or "Holiday Beach Party." From the décor to the drinks, we'll work with you to create a memorable event.
Are you looking for something distinctively different? A silent disco offers guests a party experience your office dance aficionados will be talking about for years to come. Music lovers wear specially designed wireless headphones and listen to groovy sounds played by a local DJ.
For more traditional sounds of the season, the Cape Conservatory Prime Performers are dedicated to providing live music that is perfectly suited for your occasion. Choose from a broad range of musical styles, including romantic classical, jazz, American songbook, boza nova, rock, and pop. Or, request a blend of styles for your event! From solo musicians and singers to full bands, the Conservatory's Prime Performers will be the toast of your event.
One of the most fun work Christmas party ideas is to play White Elephant. For a new spin to this classic party game, add an element of musical chairs. Play holiday tunes and circle chairs until the music stops. The last person standing gets to steal a gift! We'll supply the chairs and music, your staff provides the laughter and fun!
Make memories everyone can easily share with a Cape Capture Photo Booth. They'll bring the props, a social kiosk, and all the printed pictures your guests desire.
Make a Night of It
When the party winds down, overnight guests will delight in the resort's superb accommodations. Choose from cozy cottages, premier garden villa rooms, or elegant suites. Each delightfully appointed room overlooks peaceful water views or beautifully manicured lawns and gardens.
Unmatched Cape Cod Cusine
No gathering would be complete without spectacular cuisine. From intimate cocktail receptions to gala dinners or traditional clambakes, the allure of Wequassett is our ability to create a distinctive experience to suit your needs.
In the morning, your group won't have to go far to experience the bountiful breakfast buffet served at twenty-eight Atlantic. Chef James Hackney's distinctive and innovative menu offers mouth-watering choices with seasonal ingredients for every taste.
Are you ready to boost morale and show your staff how much you appreciate them? Let us help you plan a one-of-a-kind office holiday party. From planning menus to assistance with organizing fun company Christmas party ideas and games, our passion is creating wonderful celebrations. Call (508) 430-3025 to contact Amy Farrell, Wequassett's Director of Catering Sales, or request a proposal today.