Blog
Leisure
Your Cape Cod Romantic Getaway Awaits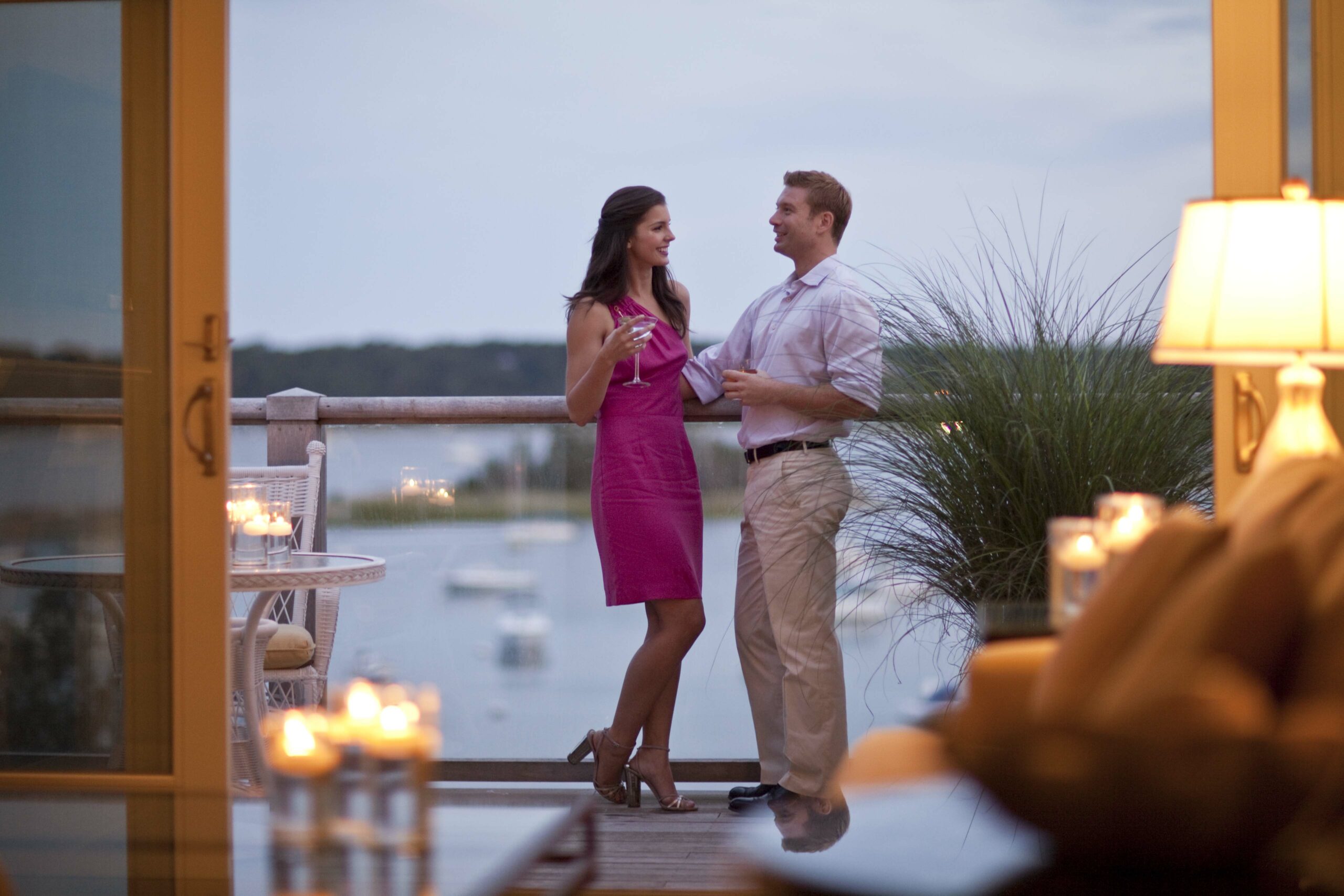 Studies have shown that the thrill of giving and receiving presents fades quickly while spending money on experiences brings lasting joy. So this year, consider treating your partner to a romantic getaway for your anniversary or other special occasions. When you splurge on a trip, you'll be rewarded with memories that last forever.
With its breathtaking views, crisp ocean air, and New England relaxed charm; Cape Cod makes the ideal destination for the weekend escape with your sweetheart. If it's a welcoming retreat you're after for your couples' getaway in Massachusetts, look no further than the luxurious Wequesset Resort. Our distinction as the only Forbes Five Star resort on Cape Cod endlessly inspires us to create a one-of-a-kind experience beyond all expectations.
Here are just a few of the many amenities and activities that Wequassett Resort offers, making it the quintessential Cape Cod romantic hotel.
Delightfully Appointed Rooms
Spend a magical evening or two in a charming, cozy cottage, premier garden villa room, or spacious, elegant suite. You'll have your choice of peaceful water views or rooms overlooking beautifully manicured lawns and gardens. During your stay, enjoy a relaxing soak in a jetted tub, drink champagne next to your outdoor fireplace, and indulge in a decadent Chocolate Mille Feuille dessert on your private deck courtesy of 24-hour room service.
Dream Dining
A romantic weekend getaway in Cape Cod wouldn't be complete without a splendid seafood dining experience. At the resort's signature restaurant, twenty-eight Atlantic, you won't want to miss the fresh Pleasant Bay oysters and butter-braised lobster at an intimate table in front of a roaring fireplace. If chilling out with a warm cup of clam chowder is more your style, make yourself at home at LiBaytion, a beachfront bar offering some of the best views on Cape Cod.
Alluring Offshore Activities
If you and your partners enjoy frolicking in and on the water, make limitless memories when you choose from our array of offshore activities. Go for a sail on a Hobie catamaran or take a powerboat for a spin. You can also expand your energy on a double kayaking adventure or navigate the tranquil bayside by side on stand-up paddle boards.
If you'd rather kick back and enjoy a serene experience, you'll adore spending a memorable evening watching the summer sun slowly descend onboard a spectacular sailboat.
These offshore activities are available directly from the resort, no additional transportation needed.
Sunset Strolls
Speaking of sunsets, Cape Cod offers miles of beaches, perfect for scenic evening strolls with your favorite person. Wequassett also features world-class gardens, which many guests pick as one of our finest amenities. Slow down and catch the seasonal scents of tulips, roses, and hydrangeas as you meander hand-in-hand down brick paths through the resort's more than 20 acres of gardens.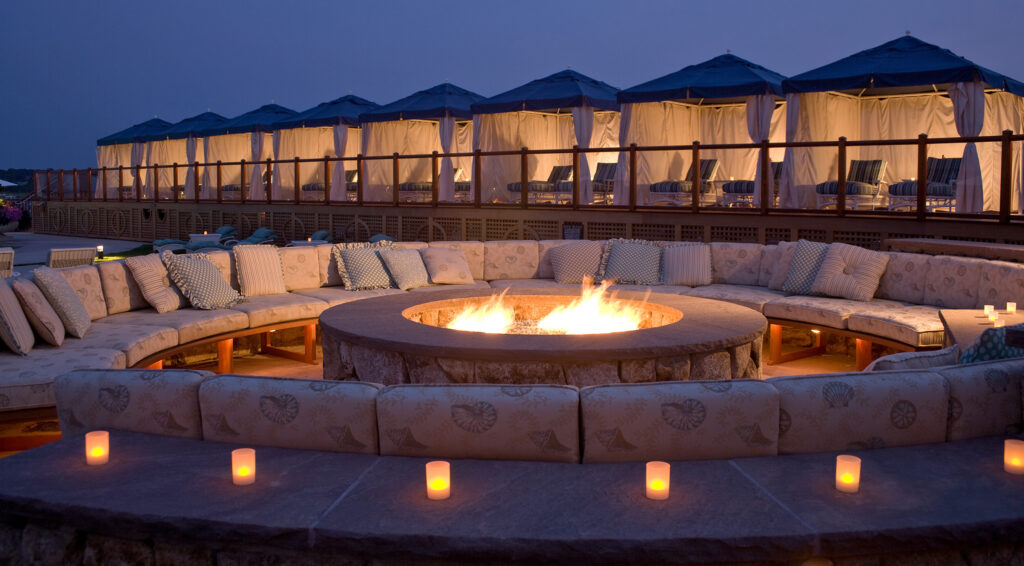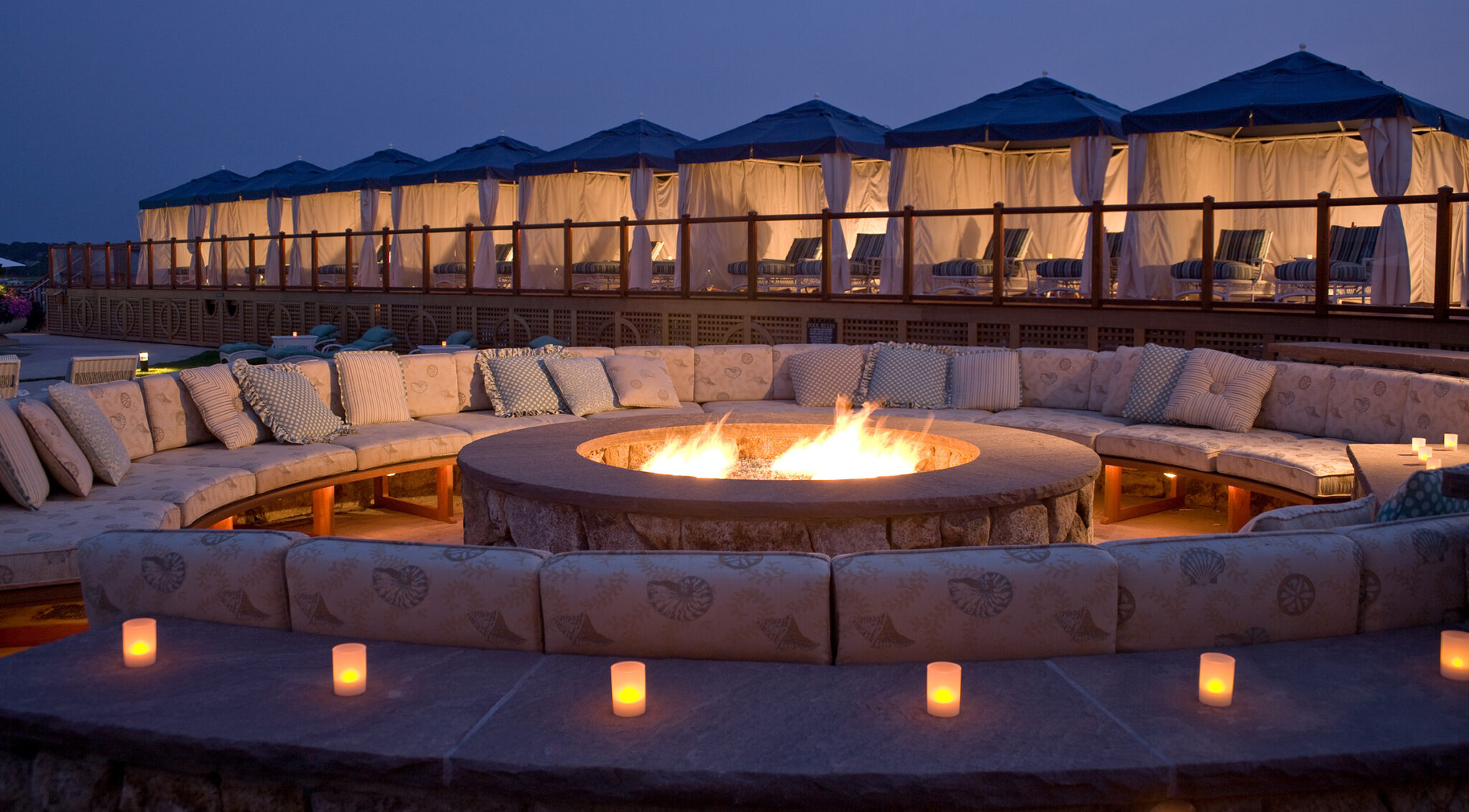 Relaxation Techniques
For a day of ultimate comfort and rejuvenation start with morning meditation and beach yoga beside gentle waters. Then pamper yourselves by spending the afternoon lounging in a private cabana. Our oversized, poolside sanctuaries offer the most magnificent views of Pleasant Bay and the Atlantic Ocean and are appointed with all kinds of extras.
Exquisite Exploration
Wequassett's location makes it an ideal home base for which you can travel to Provincetown or Hyannis Port in under an hour. For nearby local delights, visit the Cape Cod Lavender Farm or check out Oyster Pond in Chatham. However, as Hudson Valley Magazine proclaims, "you will most likely want to savor every moment on the premises."
What are You Waiting For?
Are you ready to pack your bags and make memorable moments with your sweetie? Check out our charming and luxurious accommodations, then book your romantic getaway in MA today. At Wequassett we do our best to acknowledge anniversaries and other occasions with special touches like champagne toasts or rose petals in your room, so be sure to tell us why you're celebrating when you make your reservation at (508) 432-5400.