Blog
Family Fun
Plan Your Next Cape Cod Family Vacation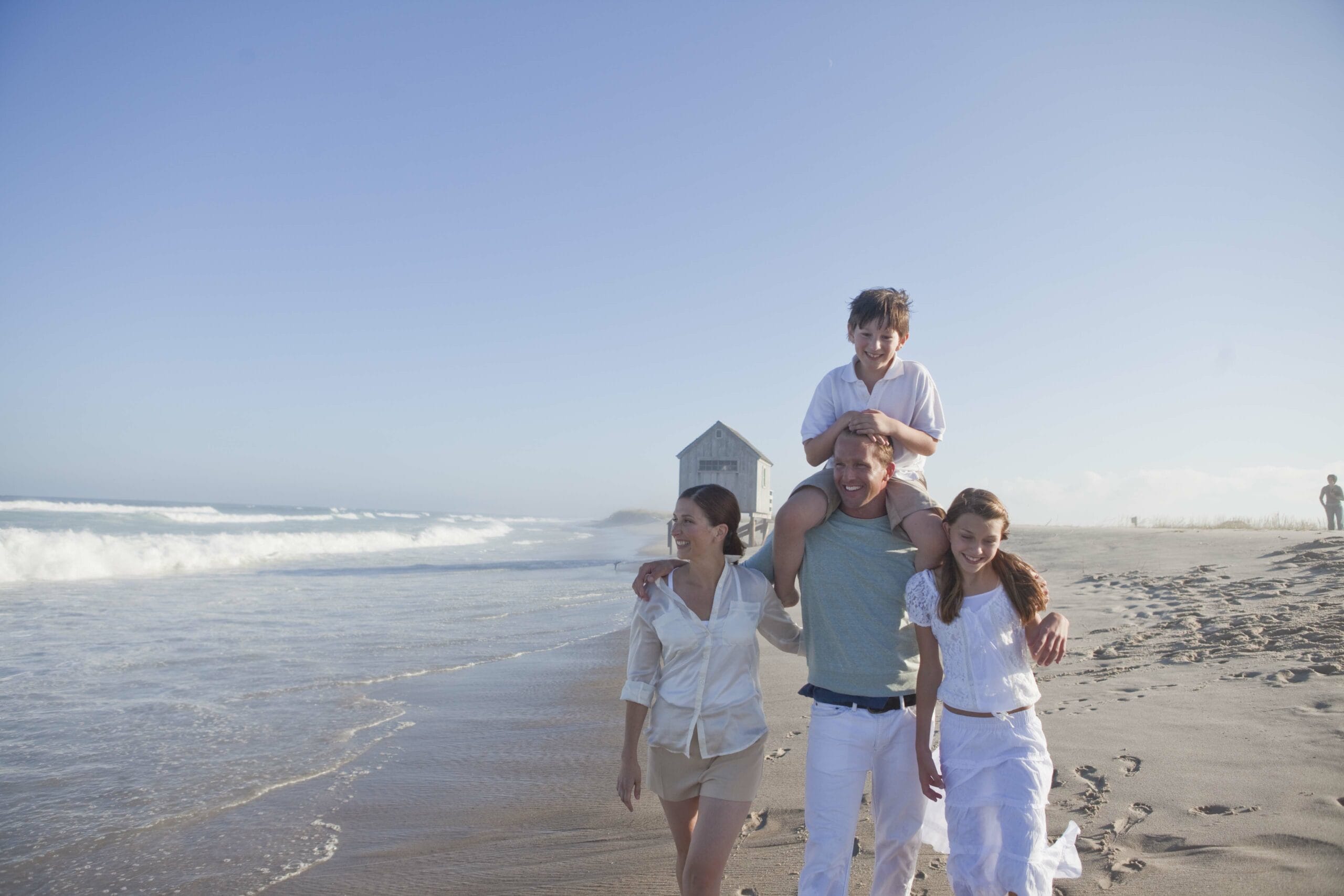 With its picturesque towns, beautiful beaches, and limitless outdoor activities, Cape Cod has been a favorite family vacation destination for more than a century. Whether you're traveling with tots or teens, there's a nearly endless variety of attractions to enjoy.
Here's a look at some of the sights and activities that await you and your loved ones in and around Wequassett Resort, the best family resort in Cape Cod.
Cape Cod Kids Fun
Wequassett Resort is more than just a kid-friendly resort on Cape Cod. It boasts a children's program designed to fulfill every child's wildest dream. We're talking state-of-the-art pirate ships, treasure chests, and an aquatic playground!
The Children's Center: Kids love the innovative, educational, and whimsical programming designated one of the ten best Hotel Kid's Programs in the U.S. by Travel and Leisure magazine.
Dive-In Movie Night: Hang out poolside with your favorite movie snacks while watching a family-friendly film shown under the stars.
Vintage Ice Cream Truck: What's better on a warm summer day than a refreshing ice cream cone? Reminiscent of a Good Humor Ice Cream truck from the 1950s, children and adults alike delight in this charming throwback. Complete with a silver bell, the ice cream truck makes rounds throughout the resort offering complimentary treats to guests.
Spectacular Sea and Bay Trips
We couldn't agree more with the Chamber of Commerce when they say that Cape Cod is a world-class destination for whale and seal watching. Check out one of the excursions below or venture out on your own in a watercraft rental from Down Cape Charters & Boat Rentals conveniently located adjacent to the Wequassett dock.
Summer Whale Watches: Cape Cod's whale watching season begins in mid-April when humpback and right whales start to migrate to their favorite feeding grounds of Stellwagen Bank National Marine Sanctuary. One of the world's premier whale-watching destinations, you're almost certain to be greeted by at least a few of these majestic creatures.
Daily Seal Tours: Knowledgable boat captains guide you on a tour of nine-thousand pristine acres of Pleasant Bay, home to one of the largest seal colonies in the United States. Seeing seals in their natural habitat is sure to be an experience your family will treasure.
Free and Inexpensive Activities
You don't have to spend a lot to have a fabulous time. In fact, many things to do and see on Cape Cod are absolutely free.
Cape Cod Rail Trail: For families that ride together, the nearby trail offers a 36-mile bike path from Dennis through Nickerson State Park to the Cape Cod National Seashore in Eastham.
Cape Cod Baseball League: If you love America's favorite pastime you won't want to miss watching the players in the best amateur summer league in the country play ball. The league has been around since 1885 and features college players from all over the country playing a 44-game season. Neighboring towns sponsor teams including Chatham, Brewster, Harwich, and Note, since there are no tickets for any game, some teams may ask for a donation.
Chatham Band Concerts: If you find yourself free on Friday night, bring your blankets, chairs, and enjoy a fabulous concert at Kate Gould Park in Chatham. This little piece of Americana celebrating its 86th anniversary this year is a longstanding tradition for Cape Cod families and vacationers alike. It might be the best entertainment in New England for the price.
Extraordinary Beaches: Pack your shovels and buckets and spend a lazy day on the beach – board Wequassett's launch for a fifteen-minute boat ride to the Outer Beach, a pristine section of the Cape Cod National Seashore! The resort supplies all of your beach needs including beach chairs, umbrellas, picnic baskets, and towels.
Summer Holiday Celebrations
Sparkling Fourth of July Celebration: An annual tradition that brings families back ooohing and aaahing year after year. Wequassett hosts the finest display of fireworks on the lower Cape lighting up Pleasant Bay. Enjoy a family-style barbecue, live music, and children's entertainment – the perfect way to celebrate American independence. For reservations and additional information, please call (508) 432-5400.
The Best Family Resort in Cape Cod is Waiting for You
For reservations and additional information, please visit our website or call (508) 432-5400.