Blog
Family Fun
The Best Cape Cod Attractions and Summer Traditions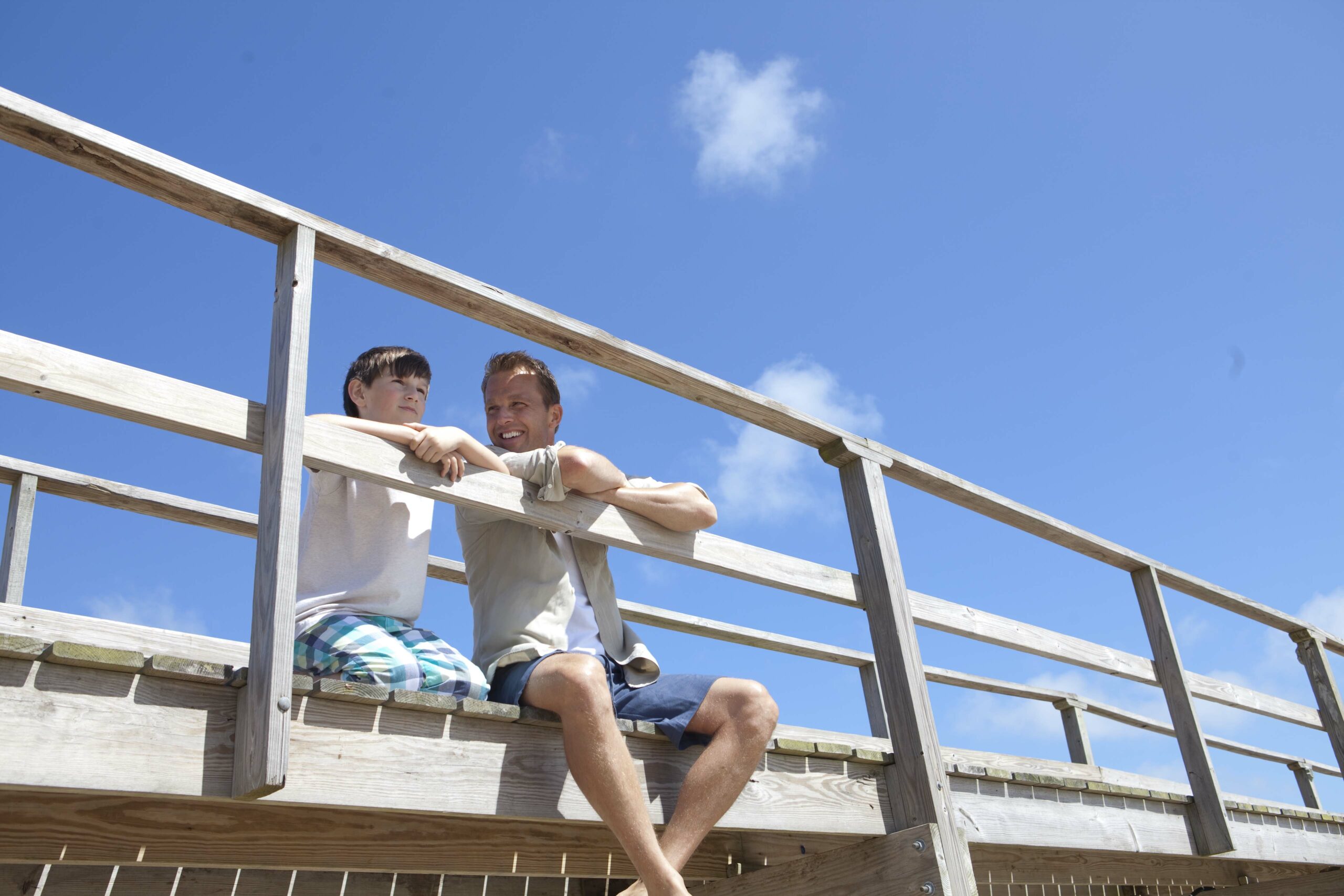 Are you still finalizing your summer vacation plans? From magnificent fireworks on the 4th of July to long lazy days on the beach, come see for yourself how Cape Cod is a beloved summer destination.
Wequassett Summer Traditions
There's no shortage of experiences and events throughout summer at Wequassett making it the ideal spot for your next beach vacation.
Don't Miss a Spectacular Fourth of July Celebration: With its fireworks, food, drink, and family fun, this annual tradition might possibly be the most fabulous summer event on Cape Cod! Watch the sensational fireworks display at our Family Gala under the stars or opt for a more intimate evening featuring an elegant seven-course tasting menu at twenty-eight Atlantic. Learn more about the five different 4th of July options for our guests.
Experience World-Class Entertainment at the Annual Cape Cod Jazz Festival: Every Tuesday and Wednesday in July and August, Wequassett hosts an extraordinary music experience. Performances take place on the Garden Terrace overlooking Pleasant Bay and showcase some of the region's best performers. Best of all, this highly anticipated Cape Cod event is free and open to the public.
Cool Down with the Good Humor Ice Cream Truck: After a warm day on the beach or at the pool, be sure to listen for the sound of a silver bell as this charming ice cream truck makes its rounds throughout the resort. Twice daily, you'll find children and adults alike cooling down with their favorite complimentary Good Humor treats like Sundae Cones and Creamsicles.
Dive-In to Family-Friendly Movie Nights: Since summertime on Cape Cod is all about the outdoors, you shouldn't have to head indoors to go to the movies! Every Wednesday evening, hang out poolside with your favorite movie snacks for a splashing good time.
Savor a Traditional Cape Cod Summer Meal: Kick off the weekends a day early with one of the most traditional of all Cape Cod activities. Every Thursday, family-style classic New England clambakes are featured with all the traditional offerings.
Take an Excursion to the Outer Beach: Protected within the national seashore, the Outer Beach includes forty miles of pristine sandy beach with views of both Pleasant Bay and the Atlantic Ocean. To get there, just hop aboard the Wequassett Boat which departs every hour, daily, for an exciting 10-minute ride.
Leave the Crowds Behind on Daily Seal Watches: Did you know that Pleasant Bay is home to one of the largest seal colonies in the United States? Get an up-close and personal look at the seals in their natural habitat. Both the Outer Beach and Seal excursions leave directly from the resort.
Cape Cod Things to Do
While Wequassett offers a variety of activities to fill up your summer days and nights, some guests find time to check out things to do in Harwich, Chatham, and other nearby towns. Here are a few Cape Cod family activities that are trusted by locals and visitors alike.
BYOB (Bring Your Own Blanket) for a Fabulous Friday Concert: A little piece of Americana, Chatham Band Concerts at Kate Gould Park in Chatham, this 86-year tradition might be the best entertainment in New England for the price.
Root, Root, Root for the Home Team: Enjoy peanuts and Cracker Jacks as you cheer for the local Harwich Mariners and Chatham Anglers. The Cape Cod Baseball League features a 44-game regular-season schedule and the 2018 Cape League All-Star game on Sunday, July 22 at the Whitehouse Field, home of the Harwich Mariners.
Wave to the Red, White, and Blue: Chatham's Independence Day Parade is one of the oldest in the United States. It attracts thousands of spectators and showcases the pride of the community. Be sure to get to town early to find your spot along the parade route!
Dig into the Best Clam Shacks, Ice Cream Parlors, and Candy Shops
If you're looking to indulge in a fried seafood platter, followed by ice cream for dessert, check out one of these delicious favorites:
Sir Cricket's Fish 'n Chips, Orleans
Mac's on the Pier, Wellfleet
Captain Frosty's, Dennis
Arnold's Clam Shack, Eastham
Buffy's Ice Cream, Chatham
The Sundae School, Harwich Port
Chatham Candy Manor, Chatham
From clam shacks to award-winning fine dining, foodies can find the perfect meal for every craving on Cape Cod. For more information, check out our Dining Guide to the Best Food on Cape Cod.
Find Your Way to the Best Beaches
A list of Cape Cod things to do in the summer wouldn't be complete without the region's most iconic beaches.
Lighthouse Beach: Only half a mile from downtown Chatham, this scenic beach sits below the Chatham Light, an active lighthouse. The beach offers views of the daily migration of seals and fishing boats.
Nauset Beach: This very popular beach on the Atlantic Ocean in Orleans has miles of white sand and is equipped with restrooms, outdoor showers, picnic tables, and even a snack bar. On Monday nights in July and August, enjoy free outdoor concerts in the Gazebo at Nauset Beach.
The National Seashore's Coast Guard Beach: An expansive beach in Eastham with beautiful dunes, marshlands, and a fabulous view. This beach is considered to be a prime swimming beach where you'll find plenty of boogie-boarders, surfers, and swimmers hanging out in the waves with the seals.
Summer is Here, Book Now
Now that you know about all of the fun things to do on Cape Cod in summer, what are you waiting for? There's still time to book your perfect summer vacation. For reservations and additional information, please visit the website or call (508) 432-5400.